Using Wget To Down Files In Terminal
I use my Raspberry Pi for website and WordPress development and mostly via command line. I'm installing a new WordPress site today and decided to share how I used wget via terminal to download the latest build.
Downloading With Wget
First you will need to navigate to the folder where you want the file to be downloaded to and then use the following wget commant to download the file. Use the URL where the file is located after the wget command. You can right click on a website link to find it's link address.
wget https://wordpress.org/latest.zip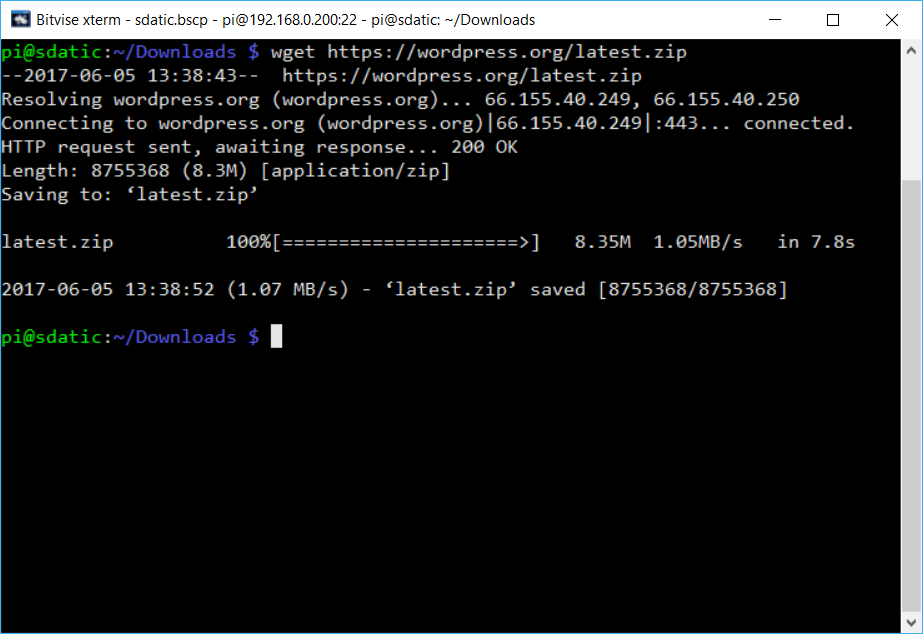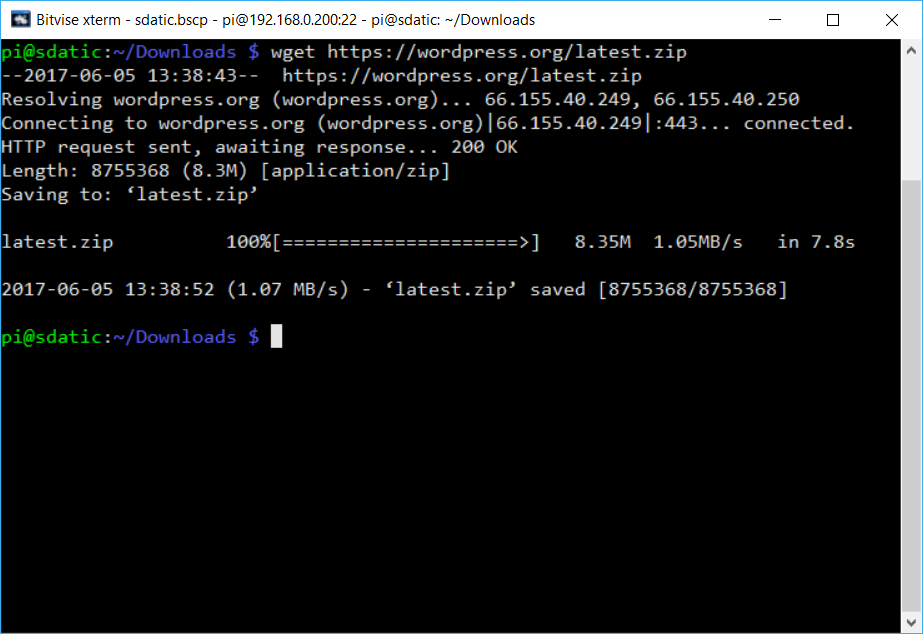 Conclusion
There are many ways to accomplish this task but I prefer the ease of wget when working in terminal for quick downloads.